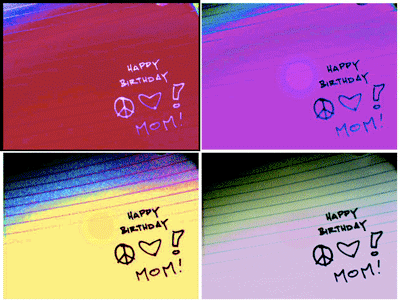 People of the Internets!
Tomorrow is my mom's birthday.  Happy birthday, Mom!
I am tremendously proud of my Mom.  She's pretty much the best Mom I can imagine.  I have a pretty active imagination, so I can imagine a lot of Moms.  The Mom I ended up with rocks.  I couldn't be more thankful.
Thanks, Mom, for this gift – this life.  It's the best life ever.  I feel like the luckiest guy on the planet.   So – thank you so much, for everything.
Just to clarify – I would not be the person I am today if it were not for my Mom.  She's awesome.
It is, at the time of this writing, 5:05am EST.  Good morning, Mom!  ((Please note – I refrained from calling you – even though I wanted to.))  I love you!  Wake up!  It's the first day of Spring!  😀